Der Tag begann mit dem Flug der Konrad Airlines in die USA und zwar nicht nur irgendwo hin, sondern nach Hollywood. In der Mitte unserer Morgenrunde bildeten die Kinder mit Sternen, die sie mit ihrem Namen beschrifteten, den "Walk of Fame" nach. Und der machte dem eigentlichen "Walk of Fame" starke Konkurrenz!
Vormittags stand das Teamer-Such-Spiel auf dem Programm. Die Teamer verkleideten sich unter anderem als Bauarbeiter, Reiter oder Vogelscheuche und versteckten sich so im Dorf. "Augen auf und alles hinterfragen" hieß es nun für die Kinder, die möglichst viele Teamer finden mussten. Sind das wirklich unsere Teamer oder ist das tatsächlich nur ein Dorfbewohner?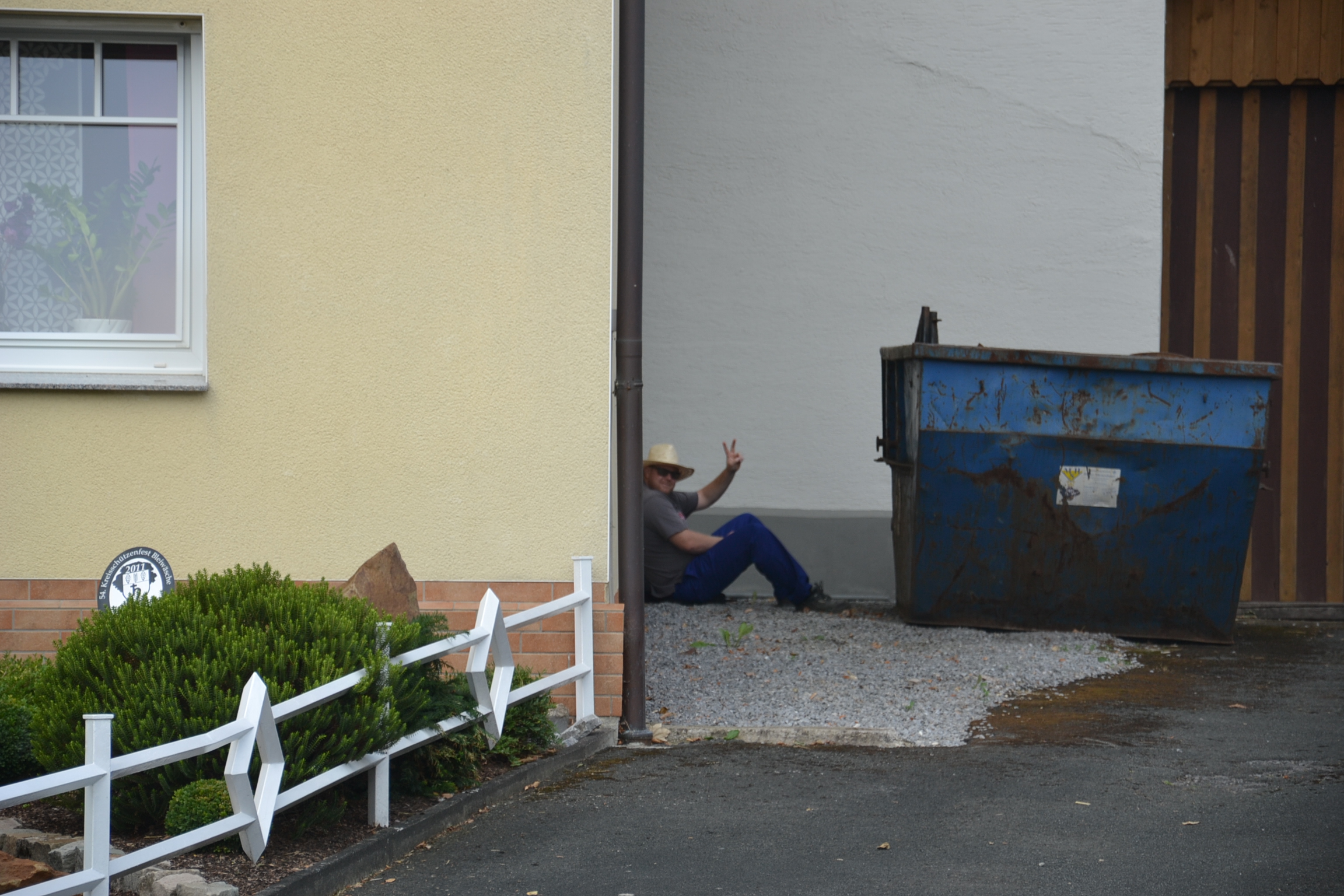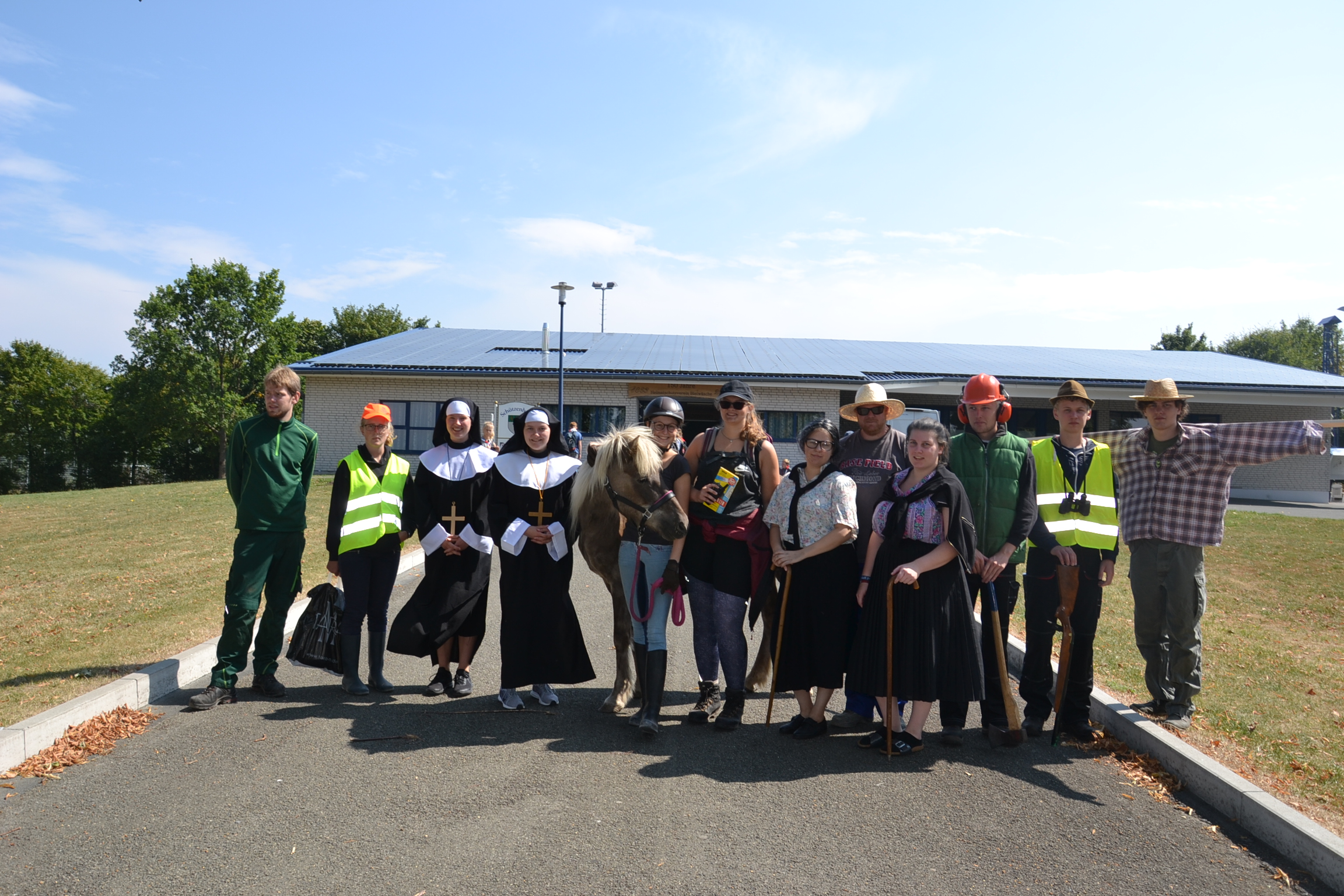 Nachdem alle Kinder, Nonnen und Wanderer wieder den Weg zur Schützenhalle gefunden hatten, ging es an die Vorbereitung der Mini-Playback-Show. Der große Abend stand unmittelbar bevor. Letzte kleine, ab und zu auch mal etwas größere Änderungen wurden noch vorgenommen und bevor man auch nur schauen konnte, war es schon soweit! Die teils geliebte, teils gefürchtete Mini-Playback-Show (MPS) stand bevor. Von Nervosität über Ehrfurcht bis hin zur Freude waren alle Emotionen vertreten. Sowohl bei den Kindern als auch bei den Teamern. Und glaubt mir, liebe Eltern, eure Kinder haben teilweise ganz ungeahnte Tanzkünste offenbart. 😉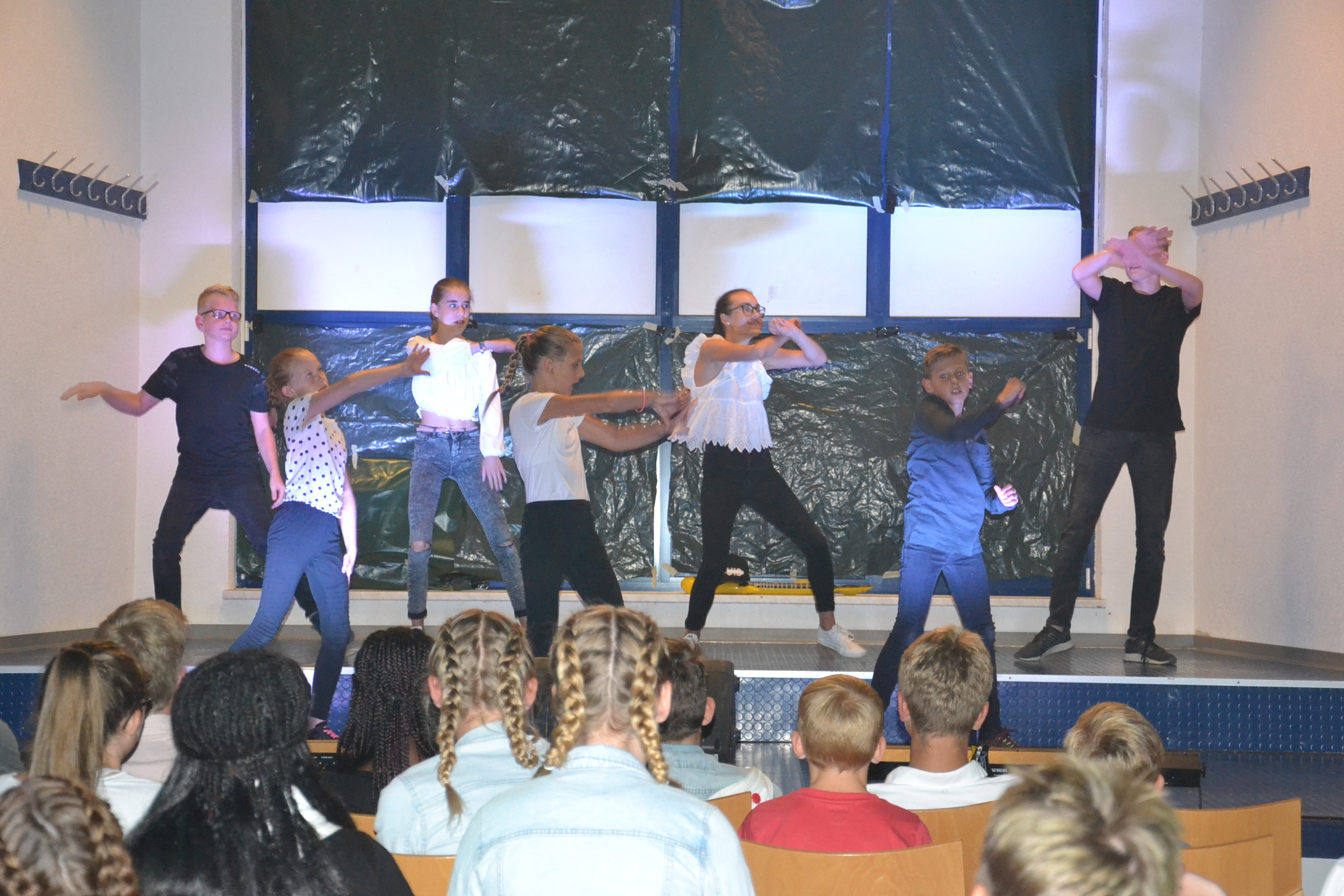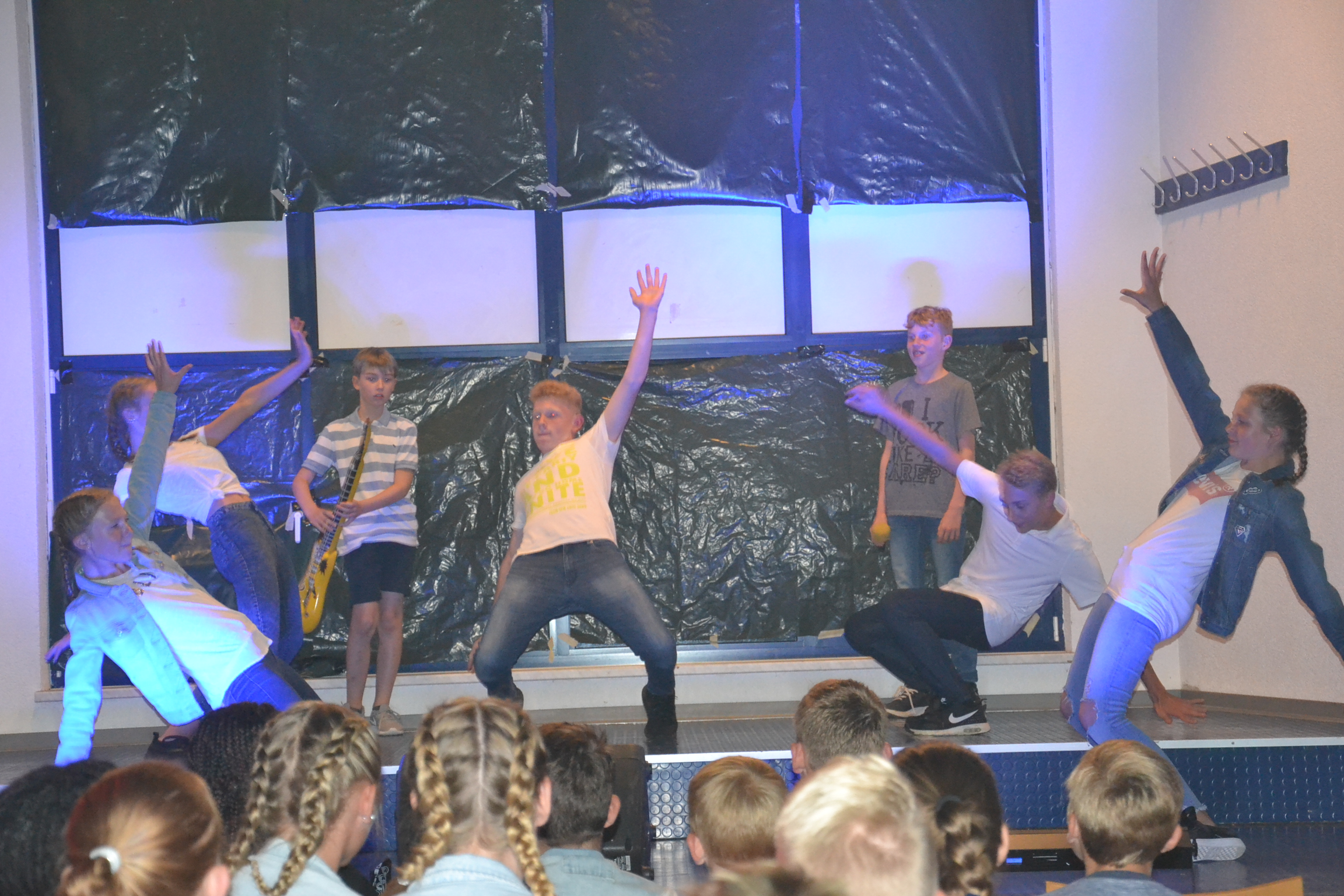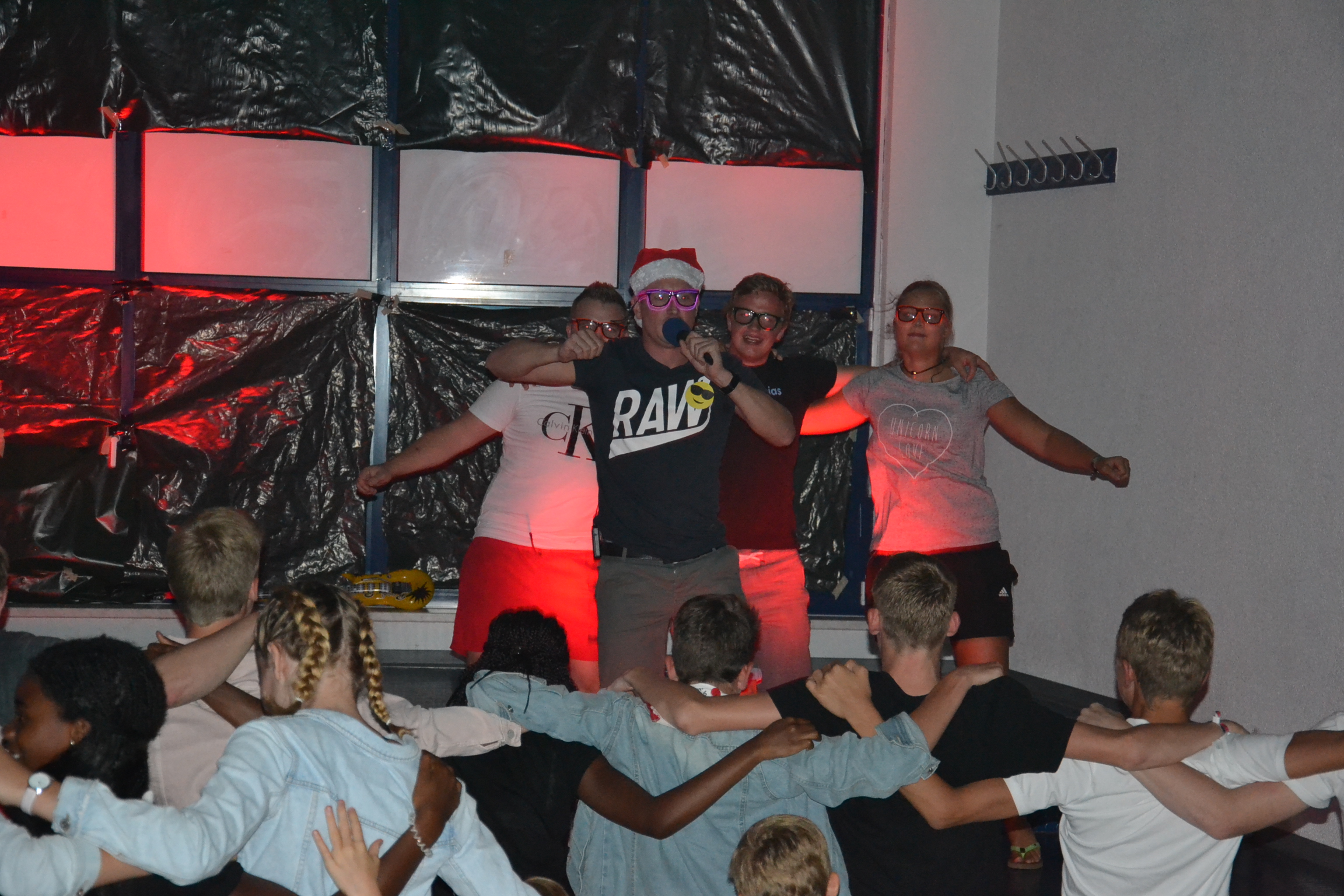 Nachdem alle Gruppen und die Teamer ihre tollen Tänze vorgetanzt hatten, waren sie des Tanzens noch nicht müde und so endete der Abend mit einer großen Disko! Eins sei verraten, die Stimmung war super!